The best villa on Koh Samui!
The villa is located in one of the best areas of Koh Samui – Mon Chong in a small bay TongSang Bay. This is a large complex of luxury villas guarded, where the Sun Art Villa occupies the first place by the beach. It's the only villa with access to the beach. At the villa there is a two-story main house and guest house. In the main house at ground floor cozy living room with 2 large sofas and a 3D TV. The hall is a table for the Ping Pong. Then there is a toilet. The spacious kitchen has everything you need for cooking – dishes, stove, oven, blender, large fridge. There's also a dining area. And if the weather allows, and you can dine outside by the pool at a large wooden table. And you can arrange a barbecue party. On the second floor – 2 bedrooms with bathrooms in each, and sitting area. The balconies offer great view of the sea! In private pool beds. Behind the fence a huge swimming pool and beach. In the house for guests is an additional bedroom, living room with kitchen area and bathroom with bathtub. Provides house cleaning 6 days a week.
Staff English-speaking staff is available . It is possible to cause a nanny (baby sitter), which will take care of your child or to order an kids party , who with great interest for all hold wonderful and warm day. You can also cause personal chef. Personal Trainer Yoga For you, we can invite the best coach Yogi .
Advantages of individual yoga :
– Attention yoga instructor fully directed at you.
– Yoga programs for women, men , teenagers , children are developed in accordance with your goals : treatment of degenerative disc disease , weight reduction and harmonization figures increase body tone , etc.
– You can indulge in a villa , without wasting time on the way to the hall.
– Classes are held at a convenient time for you.

Maid service Maid service 6 days a week are included in the price . Extras washing and ironing of clothes . It is possible to call a maid at a convenient time for you .
Pool cleaning 2 times a week , as well as upon request. Other Internet is included in the rental price of the villa. Drinking water without limitations. There is a barbecue – can prepare freshly caught barracuda or lobster! It is possible to call a taxi. The remaining requests are available on request in advance. You can order a magical trip to the islands on a very beautiful ship. Has everything you need for living, leisure and recreation ! A small description of how you can spend your vacation.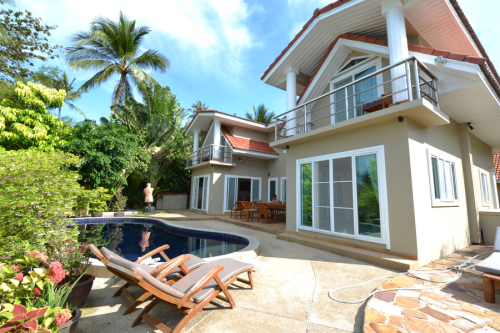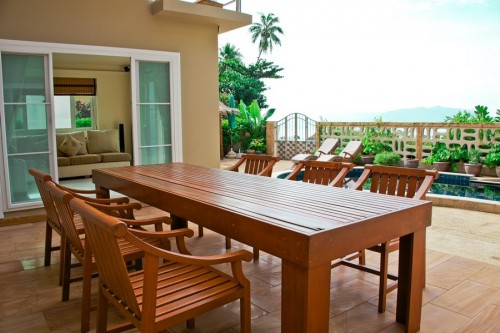 We can provide the following services at the Sun Art Villa:
English speaking staff at your service. It is possible to call a baby sitter, which will take care of your child. You can call a personal chef.
Cleaning of the villa is 6 days a week and included in the price. Laundry and ironing clothes is extra service. It is possible to call a maid at a convenient time for you. Cleaning the pool is 2 times a week, also on request.
Internet access is included in the cost of renting the villa. Drinking water is unlimited. It is possible to call a taxi. The ither wishes please ask in advance.

Cleaning of the villa is 6 days a week and included in the price. Laundry and ironing clothes is extra service. It is possible to call a maid at a convenient time for you. Cleaning the pool is 2 times a week, also on request.

Internet access is included in the cost of renting the villa. Drinking water is unlimited. It is possible to call a taxi. The ither wishes please ask in advance.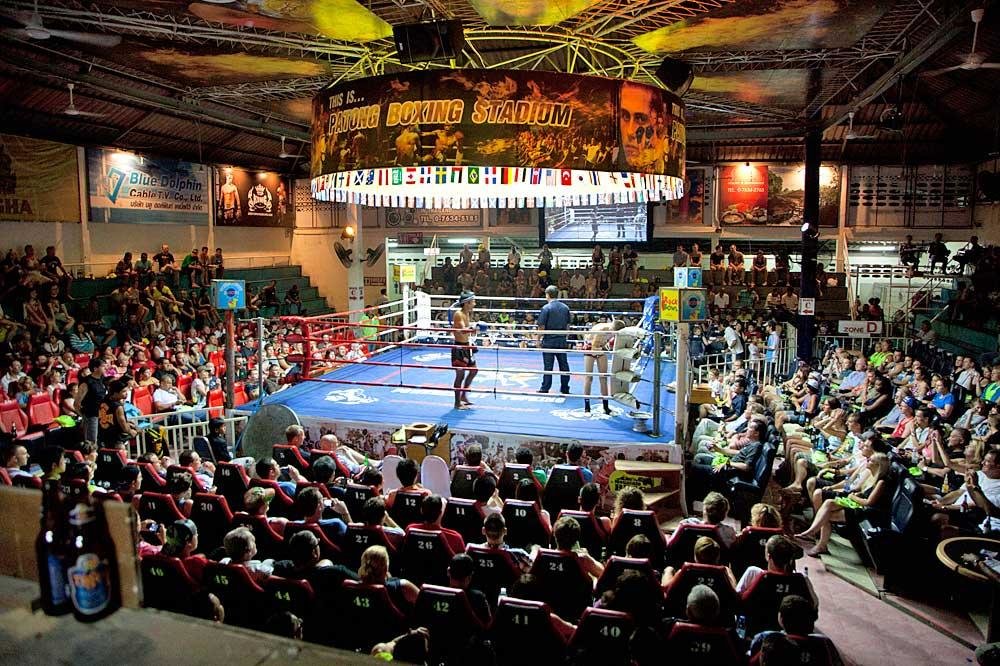 Chaweng Boxing Stadium – Thai Boxing Stadium on Samui. incredible-moment Thai boxing Muay Thai Samui – one of the most common types of boxing in TailandeEtot boxing is an integral part of Thai culture. Specifically for Muay Thai stadium was built on a very large Chaweng.

Another Stadium is located near Lamai Beach area with bars . Samui you will definitely see a car that goes through the main streets of the city and loudly announces that today will be the best fight of Muay Thai . Fights are held twice a week on Tuesdays and Fridays. Start a fight at 9pm.

Often, they are delayed by 30 minutes , so if you arrive a little earlier can enjoy the terrain or the order for something at the bar. Ticket price is 1000 , 1500 and 2000 baht. The difference in price depends on the location in which you will sit ringside . 1000 baht offers places amphitheater . The seats were not very comfortable because made of wooden benches . Duration battlefield is quite large , about 4 hours, so sitting on the bench for a long time , you can feel some discomfort .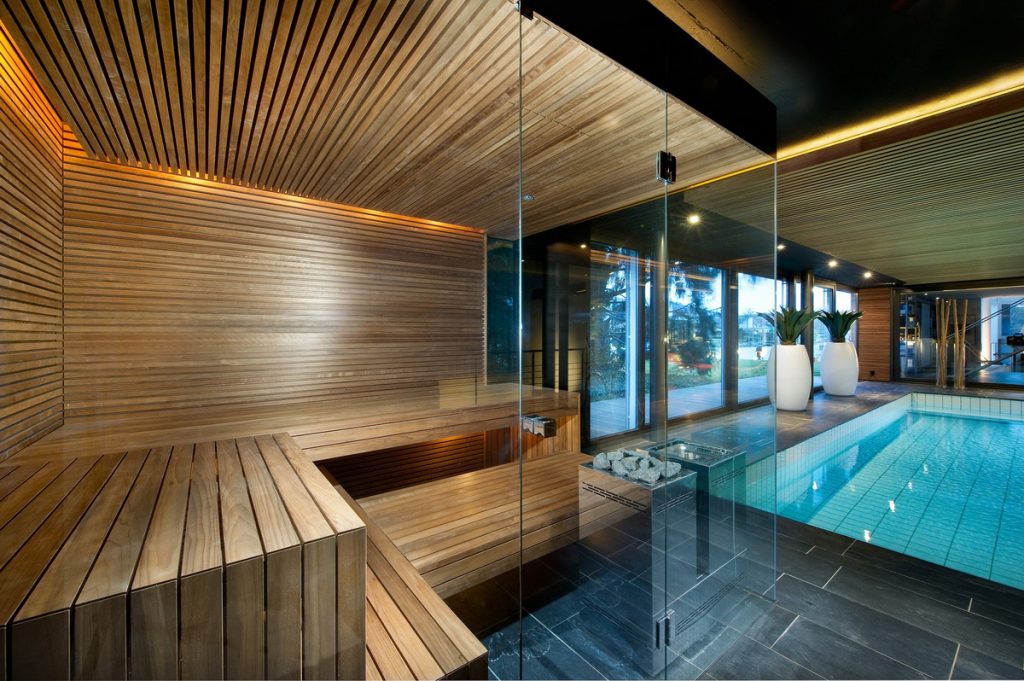 Sauna on Samui.

Sauna on chong Moneva September 2013 on Koh Samui in Choeng Mon district opened a second sauna (the first is on Maename ) . But she Bole global scale than maenamskaya . Saunas 2 Finnish sauna steam Thai herbal steam Pools Pool Two ice-water pool with cold water outdoor swimming pool with sun loungers on the street ( to relax , sunbathe , swim ) Massage : Huge room massage Thai massage , foot massage chairs and foot scrub. Clothes for the massage you will be given on the spot. Make regular Thai massage ( 300 baht) , Massage Oil (400 baht) , foot massage ( 300 baht) , foot scrub (300 baht) . You can also book a massage packages . Dop.optsii : The sauna has a corner with simple equipment. A bar and a restaurant . Locker rooms are like those in Russia in sports centers , with lockers and key. In the showers have shower gel , shampoo , hair dryer . Men give special shorts, girls , something like a long dress . And two towels . So it is possible to come to the sauna light, capturing only a swimsuit, a comb and money)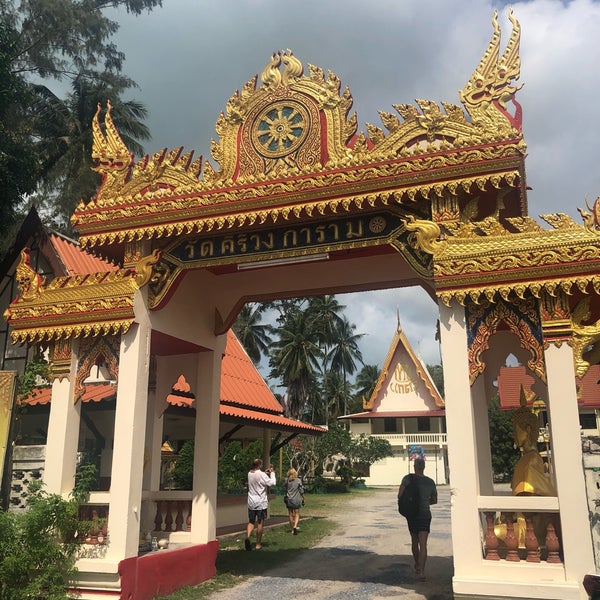 Temple Kiri Vongkaram ("Mountain Temple")
One of the attractions of this vibrant village – Temple Kiri Vongkaram ( "Mountain Temple" ) , which was built around 1900 . His sonorous name he received from what is bred in a picturesque location , surrounded by hills and valleys. Manages the temple complex abbot Phra Maha – Reuan Jam , a native resident of Koh Samui , born in 1935. He became a monk at age 17 and since then more than half a century to be this difficult path. Main miracle temple Kiri Vongkaram – is the holy relics of a man named Luang Por Khun Rerm – Thummo . Or simply – another mummified monk . Unlike other , that sits in the temple Khunaram monk Thummo hardly known among tourists , although certainly deserves no less attention. Like his " colleague " of life when he Khunarama reached such a level of spiritual development, that after his death his body was not only subjected to decay, it was partly continues to "live" – the mummy grow hair and nails ! Temple regularly cut their servants and their use as a basis for creating holy amulets . Thummo monk born in 1879 near the church , which is now "sitting" his body . At 21, this man took his monastic vows , but then did not stay long in the native land , and went on a pilgrimage to Burma , where he was initiated into the secret mystical practices . Only after almost another 70 years , in January 1966 Thummo returned to his homeland , where nearly 90 years of age and left this mortal world . After so many years of wandering , many meditations and posts his body mummified itself, without embalming. Another attraction of the village of Taling Ngam – this Elephant Gate, built in 1979 at the entrance to the settlement . This remarkable good construction welcomes anyone who rides in the countryside . And another interesting fact on Taling Ngam : once in July 1945 between the Bank and the five islands sank a Japanese warship , shipped supplies – two British aircraft dropped him Rockets . A few years later the ship was raised from the bottom ( much to the chagrin of today's divers ) .
Safari on the island
Safari probably not the right word for this tour , but rather a jeeping on the island of Koh Samui. Ie takes you out of the hotel with an open top jeep and your adventure has already begun. The program includes a visit to the monkeys and crocodiles , riding through the jungle on elephants, followed by feeding the elephants bananas. Visiting Namuang Waterfall , who is not terrible , and who have the ability to very hot swim right under the waterfall . You will visit the plantations of bananas, papaya , durian , and the jungle will give you a lot of exotic plants and flowers are incredibly large . Zayed the observation deck (one of the highest points on the island) , where the whole island will have you at a glance . Also in the jungle you will see the "Garden of the Buddha ." It is a magical garden where lurk stone statues , once in this place , you know that there is some magic in Samui , and something draws you back again and again . Excursion long, so lunchtime offers spend in Thai style in a cozy local restaurant .
Excursions in Samui
Tour of the island Samui Allows you to explore the island and all its interesting places. But it is so likely to show, was supposedly seen the whole island.
Excursion to the tiger zoo and aquarium (Samui Tiger Zoo & Aquarium) You will meet with Bengal tigers and leopards. Underwater World aquarium will amaze you with its collection of tropical fish, turtles and coral color. The zoo is open daily from 9:00 to 18:00
Excursion to Paradise Park (Paradise Park Farm) This is where freedom for children. Give them a holiday . Let plunge into the fabulous world of wildlife . It's just a wonderful place to stay . You can roam the park most of the day . If you are tired and hungry , then the park has an excellent restaurant where you can eat. Serves both Thai and European cuisine . Front of the restaurant is a swimming pool with stunning views of the Angthong National Marine Park (National Marine Park Angthong). Eden Park (Paradise Park Farm) open from 9.00 to 18.00 – Tickets 300 Baht for adults , 100 baht for children , children under 4 free.
Excursion to the crocodile farm (Crocodile Farm) On the island of Koh Samui has two crocodile farms, one of which is located near the waterfall Namuang, the second is located near the airport, it is also the biggest. Farm as a farm. There are crocodiles, alligators, monkeys, snakes, lizards. Daily shows at 14:00 and 16:30
Excursion to the National Marine Park Angthon (Mu Kah Angthong) This is one of the best excursions on the island of Koh Samui. This Excursion will leave a lot of positive memories of their holiday in Koh Samui.
Grandfather stones (Hin Ta) and grandmother (Hin-Yai) One of the attractions on the island of Koh Samui and a popular tourist destination Stones grandparents exactly translated Hin-Ta and Hin-Yai. These stones are strongly reminiscent of male and female genitalia. Legend about this place, read the section Samui attractions.
Riding on elephants (Elephant Trekking) It's like everywhere throughout Thailand. Conveniently located on the back and forth to conquer the giant local jungle. Do not forget your camera or camcorder . Ahead of many interesting things. Bullfights (Buffalo Fighting) This sport is very popular in Samui . Bullfighting can be viewed on 3 stadiums, near the administrative center of Nathon (Nathon), in the areas of Saket (Ban Saket), and Makham (Ban Makham). Bungee Samui (Samui bungy jump) made ​​the jump from a 50-meter height in the heart of Chaweng (Chaweng Beach). Increase adrenaline . E -Soi Reggae, Chaweng Beach. Cost -1650 Butt and T-shirt as a gift
Fishing on Koh Samui from fishing is no problem. Weight proposals for fishing tours. From a simple fishing to fishing for large and predatory fish (Big Game Fishing)-barracuda, cobia, shark, fish, sailfish, snapper, mackerel, grouper.