One of the attractions of this vibrant village – Temple Kiri Vongkaram ( "Mountain Temple" ) , which was built around 1900 . His sonorous name he received from what is bred in a picturesque location , surrounded by hills and valleys. Manages the temple complex abbot Phra Maha – Reuan Jam , a native resident of Koh Samui , born in 1935. He became a monk at age 17 and since then more than half a century to be this difficult path. Main miracle temple Kiri Vongkaram – is the holy relics of a man named Luang Por Khun Rerm – Thummo . Or simply – another mummified monk . Unlike other , that sits in the temple Khunaram monk Thummo hardly known among tourists , although certainly deserves no less attention. Like his " colleague " of life when he Khunarama reached such a level of spiritual development, that after his death his body was not only subjected to decay, it was partly continues to "live" – the mummy grow hair and nails ! Temple regularly cut their servants and their use as a basis for creating holy amulets . Thummo monk born in 1879 near the church , which is now "sitting" his body . At 21, this man took his monastic vows , but then did not stay long in the native land , and went on a pilgrimage to Burma , where he was initiated into the secret mystical practices . Only after almost another 70 years , in January 1966 Thummo returned to his homeland , where nearly 90 years of age and left this mortal world . After so many years of wandering , many meditations and posts his body mummified itself, without embalming. Another attraction of the village of Taling Ngam – this Elephant Gate, built in 1979 at the entrance to the settlement . This remarkable good construction welcomes anyone who rides in the countryside . And another interesting fact on Taling Ngam : once in July 1945 between the Bank and the five islands sank a Japanese warship , shipped supplies – two British aircraft dropped him Rockets . A few years later the ship was raised from the bottom ( much to the chagrin of today's divers ) .
Safari on the island
Safari probably not the right word for this tour , but rather a jeeping on the island of Koh Samui. Ie takes you out of the hotel with an open top jeep and your adventure has already begun. The program includes a visit to the monkeys and crocodiles , riding through the jungle on elephants, followed by feeding the elephants bananas. Visiting Namuang Waterfall , who is not terrible , and who have the ability to very hot swim right under the waterfall . You will visit the plantations of bananas, papaya , durian , and the jungle will give you a lot of exotic plants and flowers are incredibly large . Zayed the observation deck (one of the highest points on the island) , where the whole island will have you at a glance . Also in the jungle you will see the "Garden of the Buddha ." It is a magical garden where lurk stone statues , once in this place , you know that there is some magic in Samui , and something draws you back again and again . Excursion long, so lunchtime offers spend in Thai style in a cozy local restaurant .
Excursions in Samui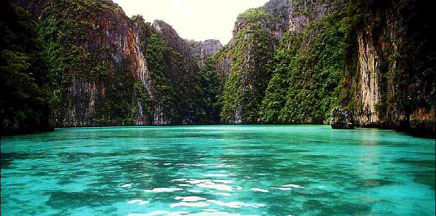 Tour of the island Samui Allows you to explore the island and all its interesting places. But it is so likely to show, was supposedly seen the whole island.
Excursion to the tiger zoo and aquarium (Samui Tiger Zoo & Aquarium) You will meet with Bengal tigers and leopards. Underwater World aquarium will amaze you with its collection of tropical fish, turtles and coral color. The zoo is open daily from 9:00 to 18:00
Excursion to Paradise Park (Paradise Park Farm) This is where freedom for children. Give them a holiday . Let plunge into the fabulous world of wildlife . It's just a wonderful place to stay . You can roam the park most of the day . If you are tired and hungry , then the park has an excellent restaurant where you can eat. Serves both Thai and European cuisine . Front of the restaurant is a swimming pool with stunning views of the Angthong National Marine Park (National Marine Park Angthong). Eden Park (Paradise Park Farm) open from 9.00 to 18.00 – Tickets 300 Baht for adults , 100 baht for children , children under 4 free.
Шоу обезьян (Monkey Theater Show)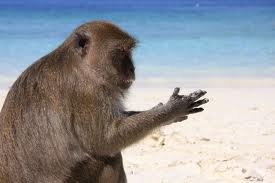 Great place where to go with kids. In the process of submitting a monkey show their skills and show delivered so that you can not help yourself become a member of the program. Samui operates two monkeys show, the first show is located in Hua Thanon (Hua Thanon), the second is located near the beach in Chaweng (Chaweng Beach). Three shows a day, 10:30, 14:00, 16:00. Did you know that in Surat Thani (Surat Thani) is a special school for the monkeys, and "graduates" of this school are able to gather from 700 to 1000 coconuts per day.
Excursion to the crocodile farm (Crocodile Farm) On the island of Koh Samui has two crocodile farms, one of which is located near the waterfall Namuang, the second is located near the airport, it is also the biggest. Farm as a farm. There are crocodiles, alligators, monkeys, snakes, lizards. Daily shows at 14:00 and 16:30
Excursion to the National Marine Park Angthon (Mu Kah Angthong) This is one of the best excursions on the island of Koh Samui. This Excursion will leave a lot of positive memories of their holiday in Koh Samui.
Grandfather stones (Hin Ta) and grandmother (Hin-Yai) One of the attractions on the island of Koh Samui and a popular tourist destination Stones grandparents exactly translated Hin-Ta and Hin-Yai. These stones are strongly reminiscent of male and female genitalia. Legend about this place, read the section Samui attractions.
Riding on elephants (Elephant Trekking) It's like everywhere throughout Thailand. Conveniently located on the back and forth to conquer the giant local jungle. Do not forget your camera or camcorder . Ahead of many interesting things. Bullfights (Buffalo Fighting) This sport is very popular in Samui . Bullfighting can be viewed on 3 stadiums, near the administrative center of Nathon (Nathon), in the areas of Saket (Ban Saket), and Makham (Ban Makham). Bungee Samui (Samui bungy jump) made ​​the jump from a 50-meter height in the heart of Chaweng (Chaweng Beach). Increase adrenaline . E -Soi Reggae, Chaweng Beach. Cost -1650 Butt and T-shirt as a gift
Fishing on Koh Samui from fishing is no problem. Weight proposals for fishing tours. From a simple fishing to fishing for large and predatory fish (Big Game Fishing)-barracuda, cobia, shark, fish, sailfish, snapper, mackerel, grouper.